Are we doing everything to meet their unique needs?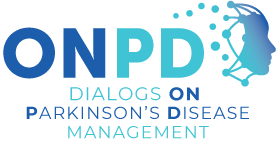 ONPD is an e-learning series developed by Avion Pharmaceuticals to continue the conversation about the challenges of treating Parkinson's disease
JOIN KEY THOUGHT LEADERS IN PD AS THEY DISCUSS THE ISSUES
IMPORTANT TO OUR PATIENT POPULATION
Each person with Parkinson's disease faces unique daily challenges that change throughout the course of the disease.
How can we help them best address these challenges?
Chapter 1: The Landscape of Needs in PD: Where Are We Now?
Presented by Leo Verhagen, MD, PhD
While the most urgent need in PD is disease-modifying treatment, symptomatic management continues to be a challenge. Discover where we are now in meeting the needs of patients with PD.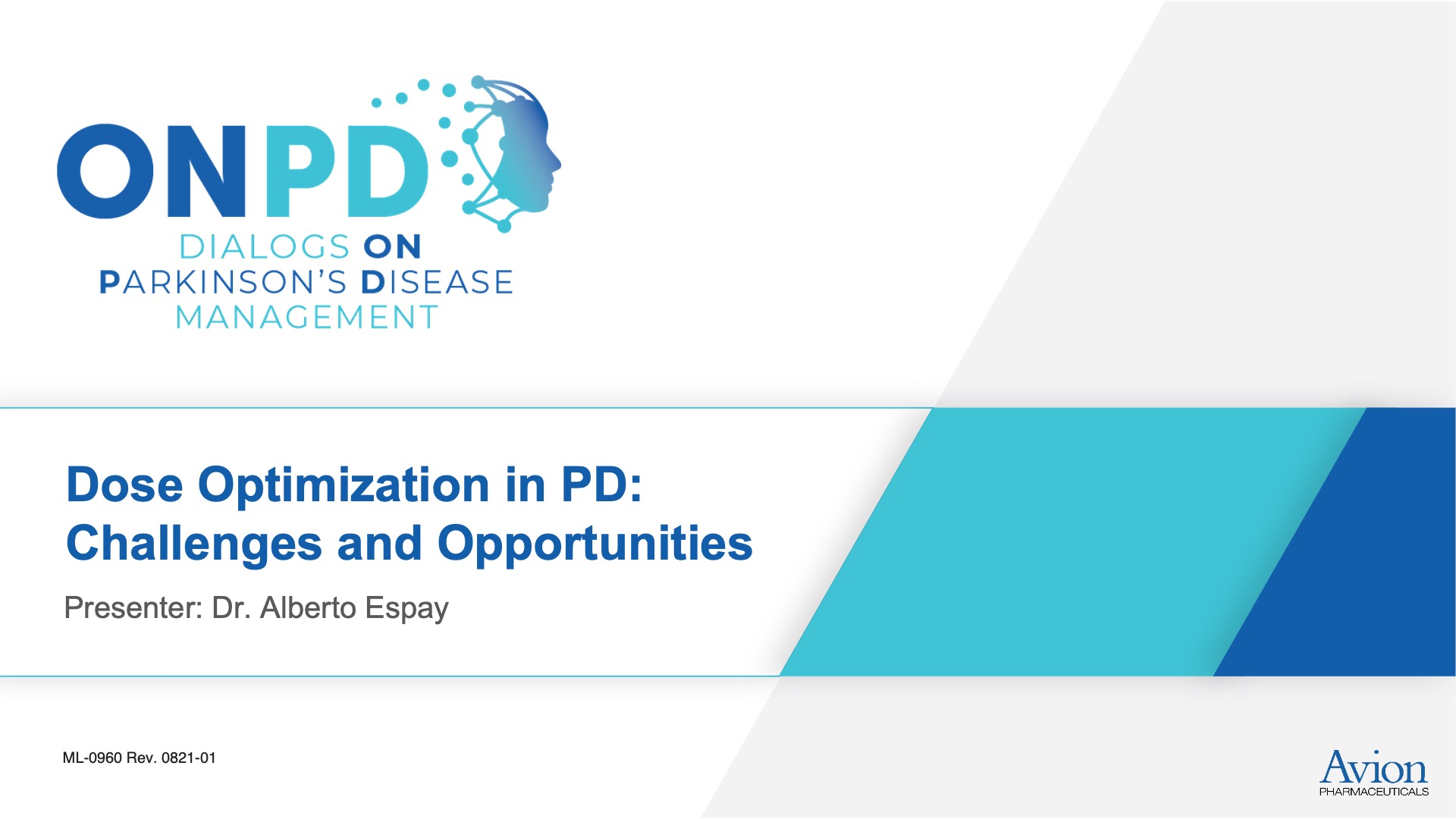 Chapter 2: Dose Optimization in PD: Challenges and Opportunities
Presented by Alberto Espay, MD
Disease progression in PD drives ongoing adjustment of dopaminergic therapy. See how guided flexible-dose titration for patients may offer an additional strategy for disease management.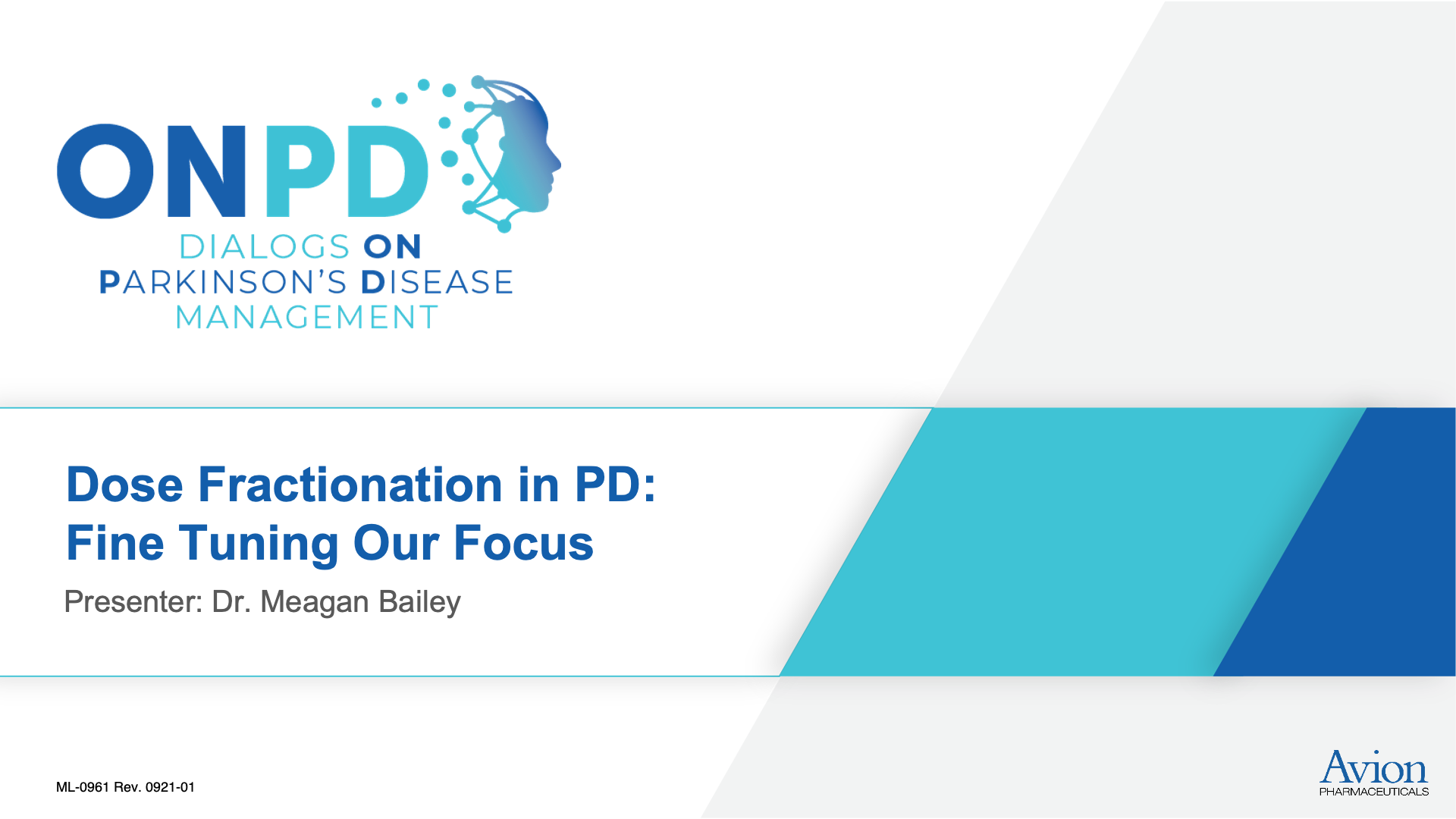 Chapter 3: Dose Fractionation in PD: Fine-tuning Our Focus
Presented by Meagan Bailey, MD
Dose fractionation is a fact of life for people with PD. Get an overview of the issues and opportunities in guided dose fractionation, especially as they relate to the changes and challenges that disease progression creates.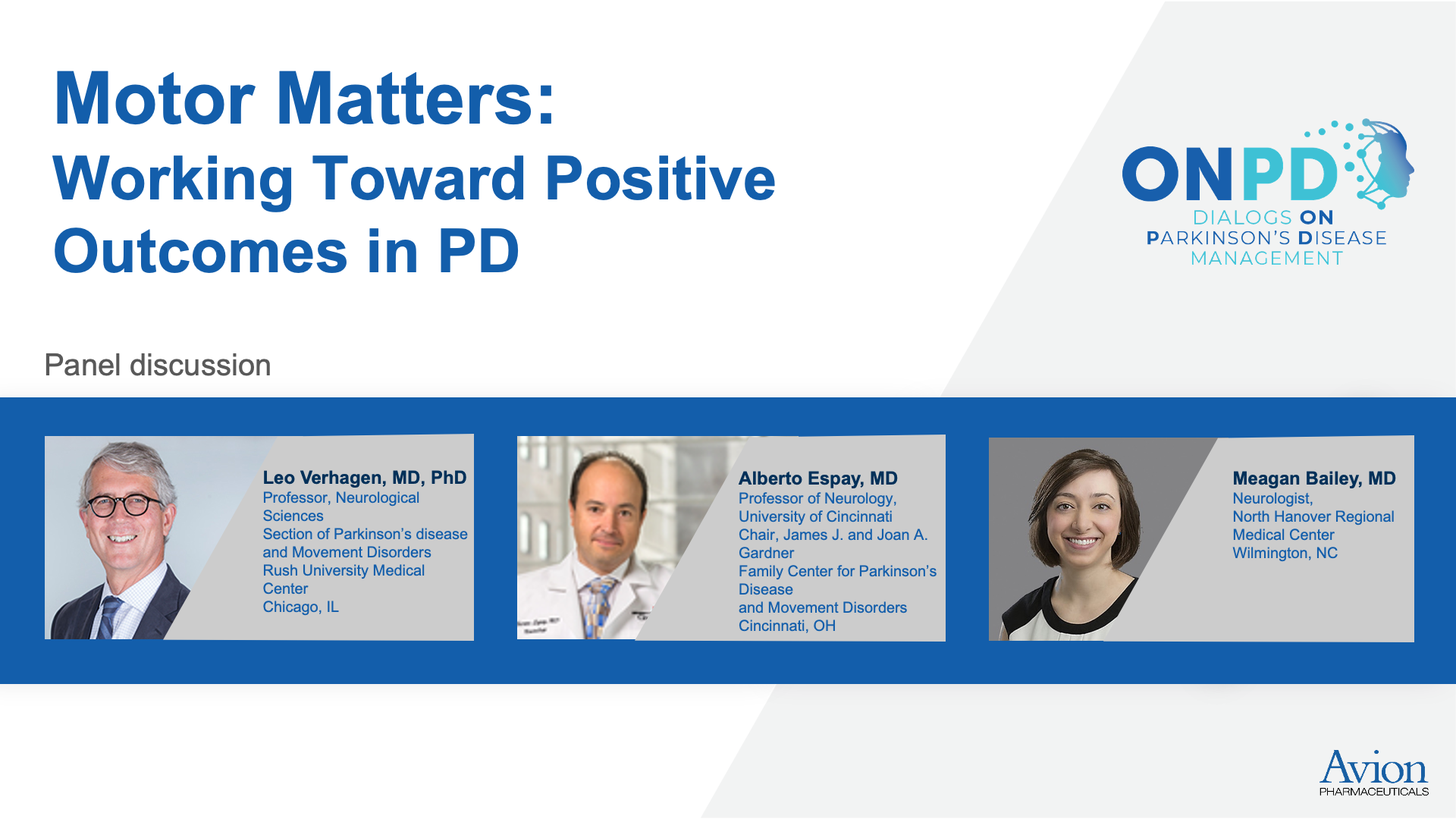 Chapter 4: Motor Matters: Working Toward Positive Outcomes in PD
Panel discussion moderated by Leo Verhagen, MD, PhD
Join the experts from the first three ONPD chapters for an invigorating discussion of the issues and challenges explored thus far.

Founded in 2011, Avion is a specialty pharmaceutical company that develops and markets a growing portfolio of innovative, branded prescription pharmaceutical and dietary supplement products
Our mission is to deliver quality products at affordable prices—bringing value to our customer base while providing savings and choice to patients nationwide
Avion's diversified pharmaceutical platform includes women's health, rheumatology, and now neurology